Re: Armortek Leichter Panzerspähwagen Sd.Kfz.222 rebuild
Posted: Thu Jul 28, 2016 10:38 pm
With the Panzeraufbau from the Panzerspähwagen re-assembled I wanted to make this more rigid especially where there are no brackets to bolt sections together so I decided to add strength the only way was to braze the Panzeraufbau sections this also helps with the weld lines
Another feature I wanted to improve was the radius on the folds I wanted them to have sharp edges for this I applied some resin then sanded this down to give a smooth surface and my sharp edges , the I started to apply some weld lines using one of my usual techniques.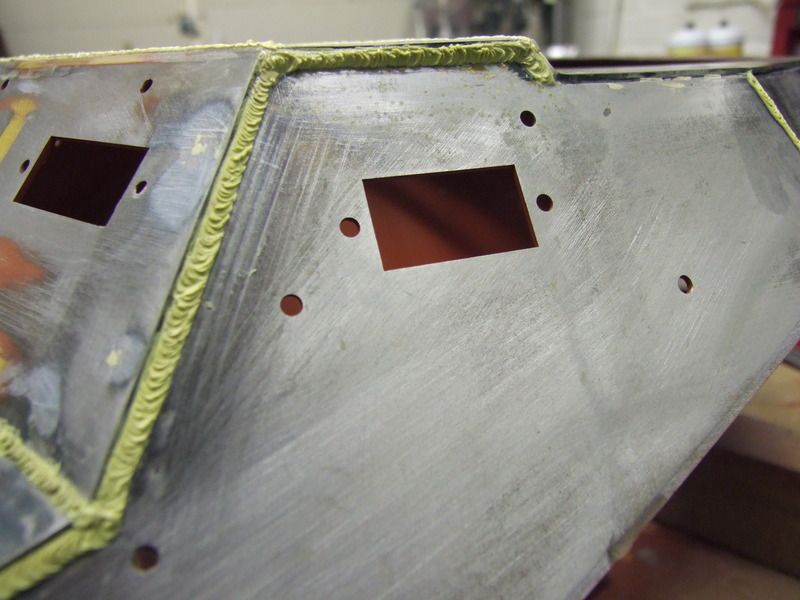 I also added an alloy plate to the front this shows the increased armour on the front plate for the 5 series Sd.Kfz.222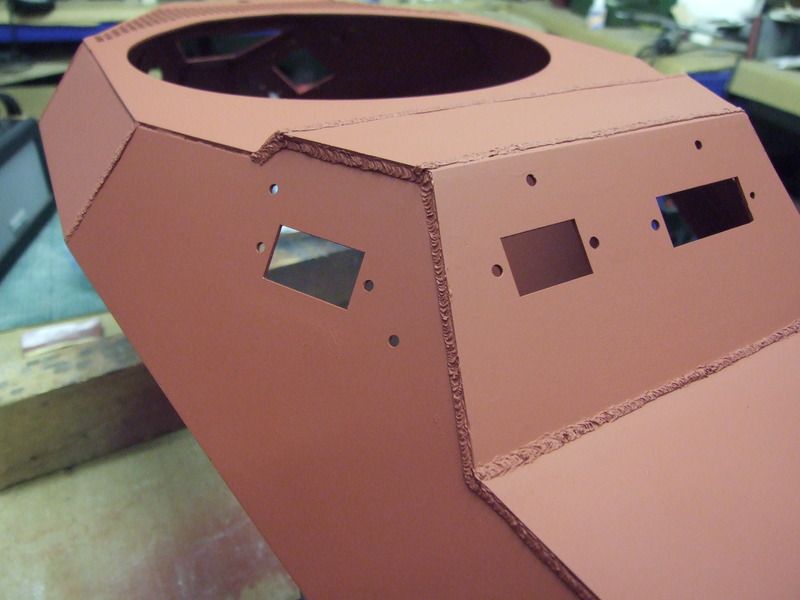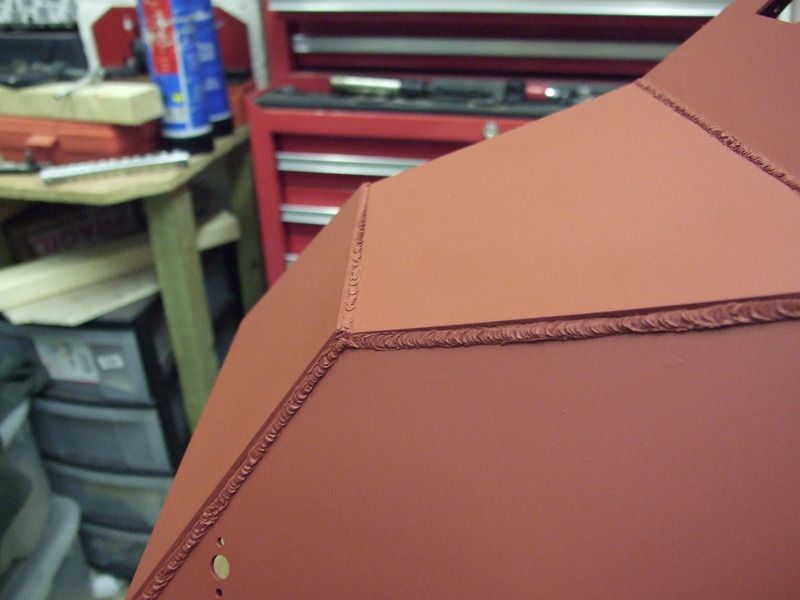 Then with a fresh coat of red oxide primer applied I started to add some missing detail such as the bullet guards and the water filler cap then added some bolt detail.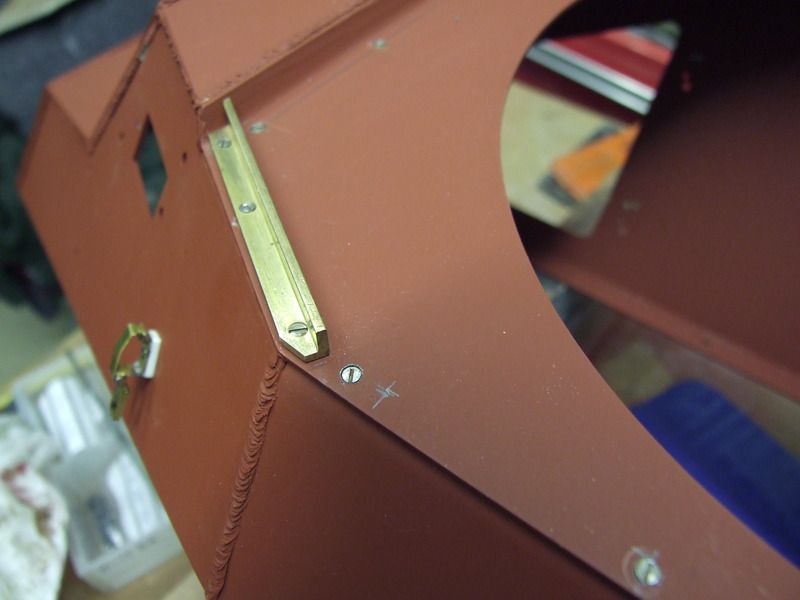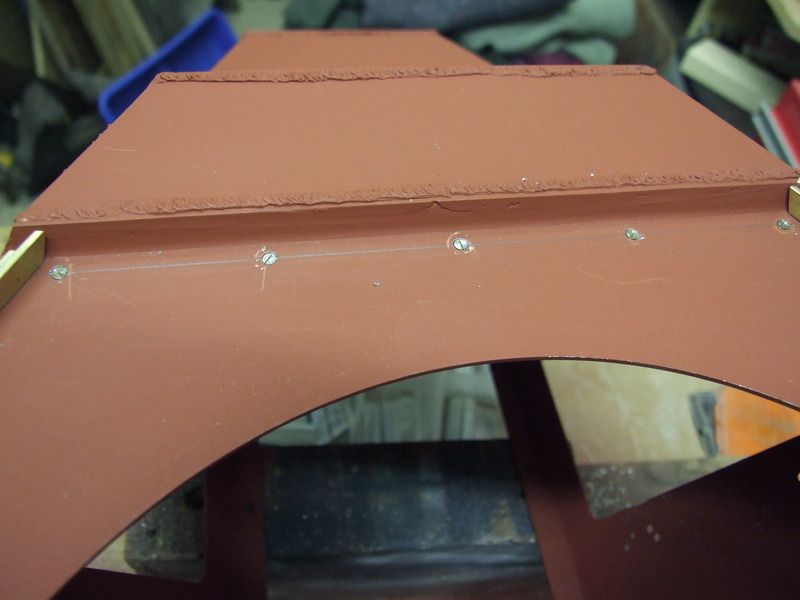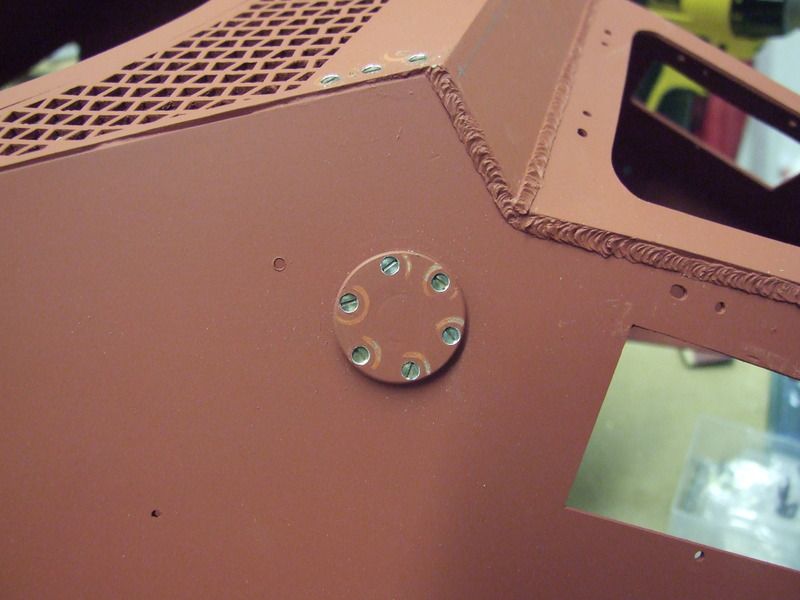 More detail will be added as and when I have more spare time.